Boat Stainless Fixture Cleaning in Fort Lauderdale, Florida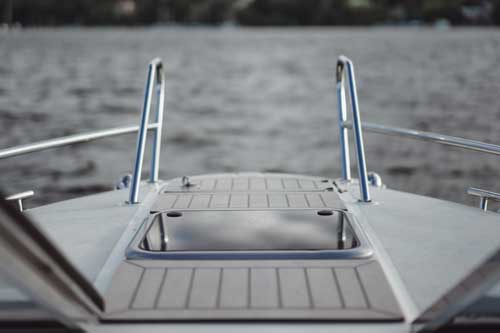 Stainless steel resists rust and corrosion up to a point, but when exposed to harsh marine environments, including salt water, salt air, and sun, it can corrode. Keeping stainless steel fixtures clean is important not only when it comes to protecting the look of your boat, but keeping your boat's stainless-steel fixtures clean can extend the life and integrity of your boat and its components. While many people think stainless steel cannot rust, this cannot be further from the truth. Even high-quality stainless steel can rust if it is neglected. Regular boat stainless fixture cleaning is essential. Stainless steel, while resistant to corrosion, is only resistant to corrosion if regularly maintained. If a boat owner doesn't clean the surface of the boat or the stainless-steel fixtures, the fixtures can corrode and in some cases the corrosion or rust can even infiltrate into the metal, causing problems of integrity of the metal.
Regular soap and water cleaning can keep corrosive salt water and the elements off your boat's stainless fixtures and keep your boat's stainless-steel fixtures looking new. Preventing rust and corrosion is also important to protecting the integrity of your stainless fixtures. But if your boat's stainless-steel fixtures are starting to rust, a professional boat detailer can help you understand whether it's time to replace the fixtures or time for a more thorough polishing. While it might be tempting to polish away the rust yourself, it is important to keep in mind that rust can impact the structural integrity of certain fixtures.
What can you do to prevent rust of your stainless fixtures, and what can you do if fixtures start to rust? Regularly cleaning your boat with fresh water and regularly scrubbing fixtures with a wet rag can help protect your boat from the elements. When cleaning stainless fixtures, the type of cleaning product you use is important. Some types of cleaners can actually make your rust problem worse. So, when it comes to cleaning fixtures, using the right type of cleaner is important.
Cleaning boat stainless fixtures is a hands-on detailed process. If you are looking for a boat detailer who can clean your boat's stainless fixtures in a professional manner, our boat detailing company in Fort Lauderdale, Florida can help you. Reach out to our boat stainless steel fixture cleaning company today to learn more.
What Stainless Steel Fixtures are Most at Risk of Damage or Rust?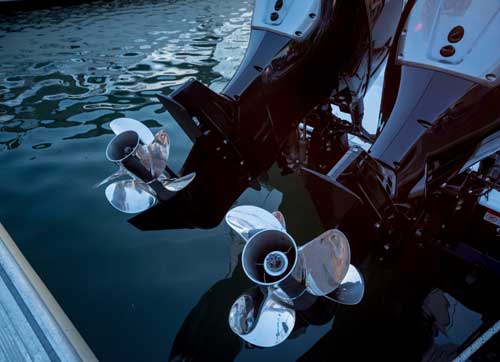 Stainless steel rails, hoop railings, and gates can rust, threatening their structural integrity. They can also be easily damaged in a storm. Stainless steel anchor pockets and anchor rollers can also become damaged in storms or become rusted over time due to normal wear and tear. If you need help addressing a rust issue or cleaning rust off the stainless-steel fixtures on your boat, a professional boat detailer may be able to help you. Regular boat maintenance can prevent leaks which can also protect the stainless-steel fixtures of your boat from rusting. For example, you may need to caulk the hardware on your deck to prevent leaks that can infiltrate and cause the stainless-steel fixture to rust. A marine stainless fixture cleaning service in Fort Lauderdale, Florida can thoroughly clean your stainless-steel fixtures and also take steps to protect your fixtures from further corrosion.
Another factor that boat owners need to consider when maintaining stainless steel fixtures is that cheaper fixtures are not always better. Cheaper fixtures might have lower quality metal, which can lead to faster rusting and corrosion. When it comes time to replace your stainless-steel fixtures, it is important to look for marine-grade stainless steel of type 300 or higher. Not all stainless steel is made the same, and not all stainless steel can withstand the salt water, salt wind, and elements. If you need to maintain the stainless-steel fixtures on your boat, need boat detail work to address rusted stainless-steel fixtures, or want a professional to assess whether the stainless-steel fixtures can be cleaned or need to be replaced, reach out to our boat detailing service today.
Stainless Steel Boat Fixture: Replace or Clean?
In some cases, rusted stainless boat fixtures just need a good polish. A boat stainless fixture polishing company in Fort Lauderdale, Florida can do the job properly to help your boat look as good as new. Marine stainless-steel fixture polishing is sometimes just what your boat needs. However, a professional boat detail company can also look at your stainless-steel fixtures to assess whether the fixtures need to be replaced or repaired. Reach out to our stainless-steel fixture polishing boat detail company in Fort Lauderdale, Florida today to learn more about your stainless-steel boat fixture polishing and fixture cleaning services. Protect the longevity of your boat and get your boat looking like new with our stainless-steel boat fixture cleaning